SplitFlap Display is a simple module for displaying digits, letters or symbol. Modules can be connected serially, to extend the display. Modules can be integrated into a box, or connected using front panels.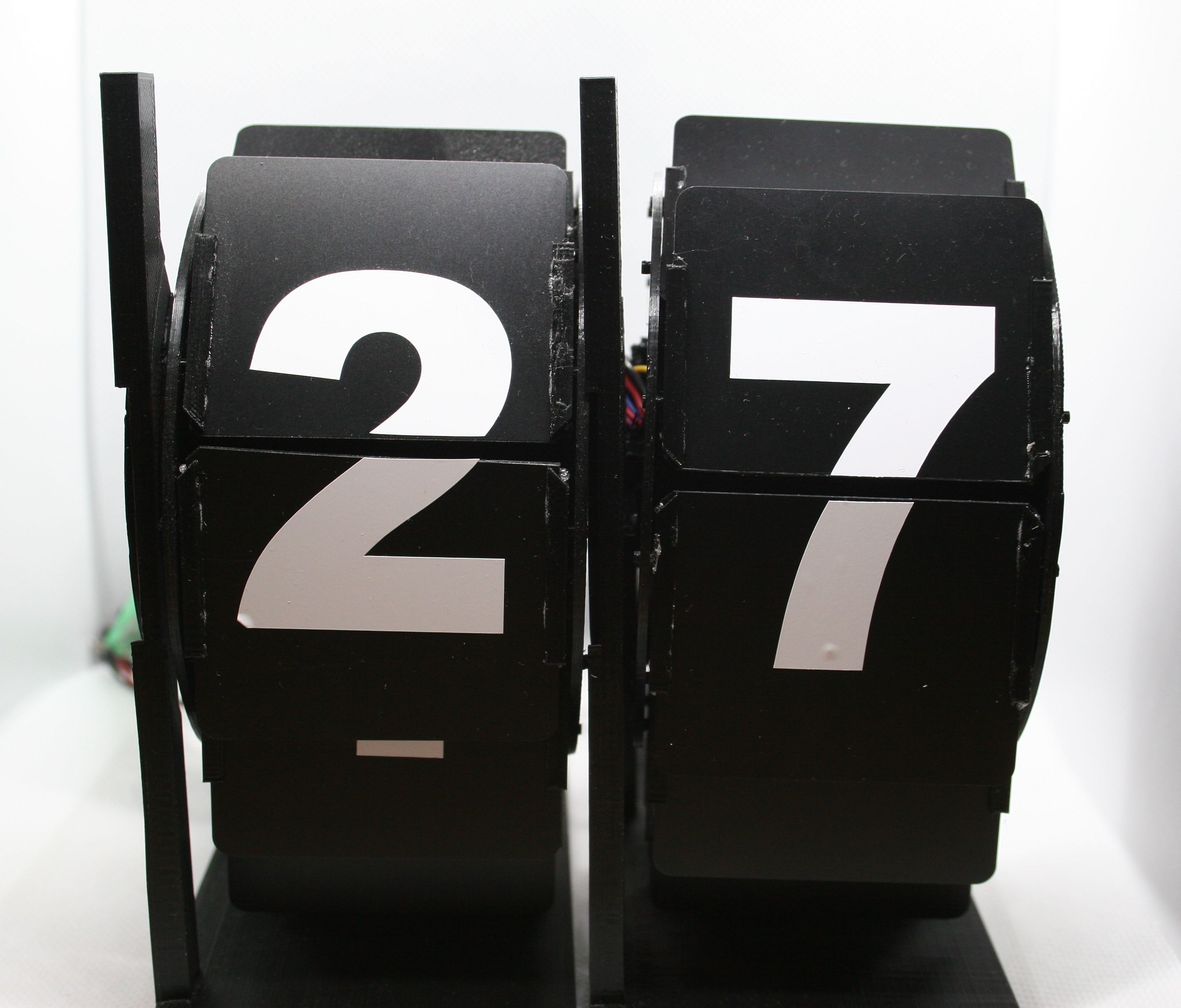 3D Interactive Module Preview
Below an illustration of 6 modules connected , with front panels: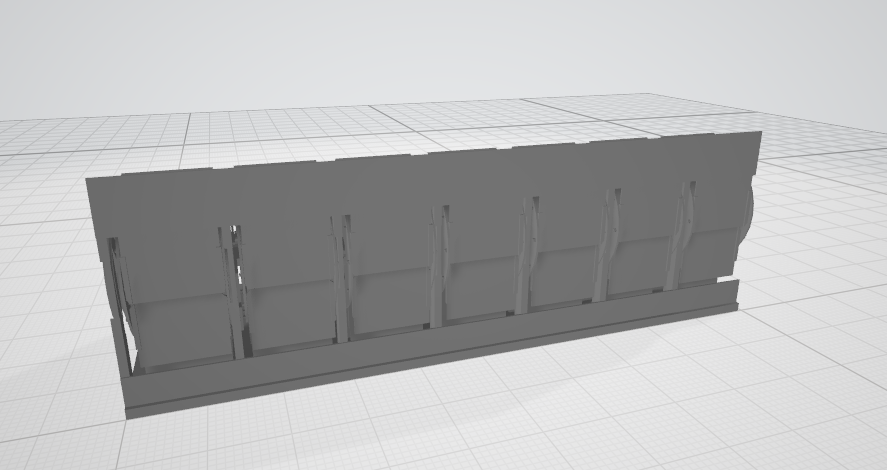 ShowCase
Two connected black modules displaying random numbers.
Possible Customizations
3D printing permit to use multiple colors. PVC cards can also be found in different colors.